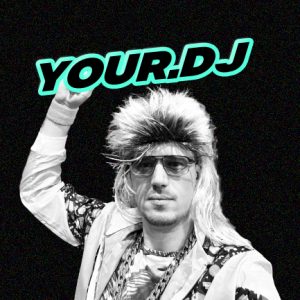 Welcome to yourDJ👋, where Eurodance still lives 🪩. I love music❤️ and love the 90s❤️. So I created your.dj👈. It came from a passion for music🔊. Every week I'm creating a new mix⬆️, upload it on YouTube🎬 and put it here🚀. So, firstly, I am happy about your visit🫵. Thanks for your support, all comments, subscriptions, and listens⭐️. I never expected such a reaction💪. It's absolutely awesome🤯.
Thanks and stay with the power of music🧨🎶
Bem-vindo ao yourDJ👋, onde a Eurodance ainda vive 🪩. Eu amo music❤️ e amo o 90s❤️. Por isso, criei seu.dj👈. Veio de uma paixão por music🔊. Toda semana eu estou criando um novo mix⬆️, carregue-o em YouTube🎬 e coloque-o here🚀. Portanto, em primeiro lugar, estou feliz com seu visit🫵. Obrigado por seu apoio, todos os comentários, assinaturas, e listens⭐️. Eu nunca esperei tal reaction💪. É absolutamente awesome🤯.
Obrigado e fique com o poder de music🧨🎶.